ZOO/WILD's 2015 - 16 Activities . . .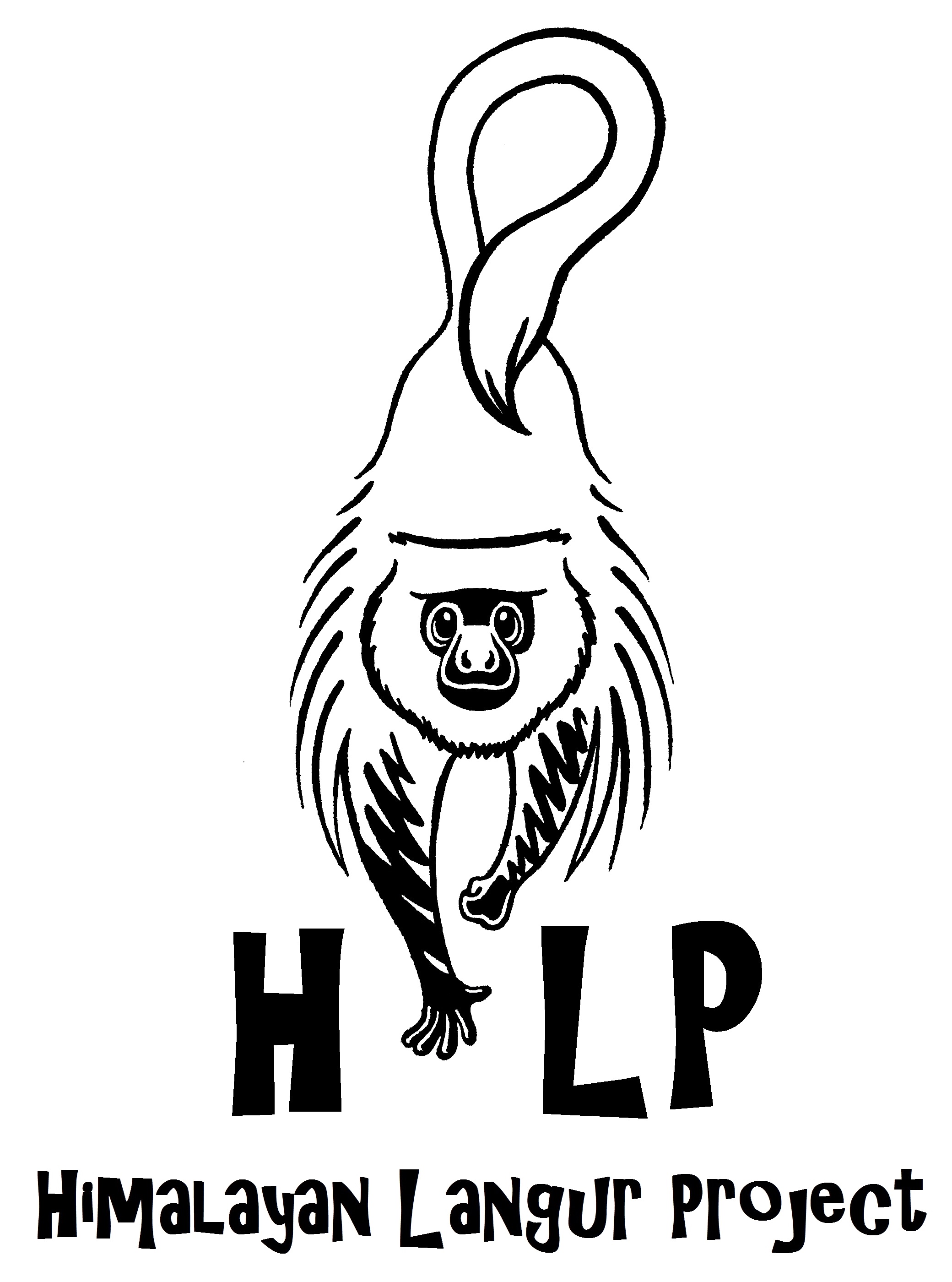 Conserving Livelihood and the Himalayan Grey Langur in the Chamba Valley of Western Himalaya (2015-16)
Female langur / Interaction with villagers / Scat sample
The most little known of all langurs, Semnopithecus ajax inhabits the steep and rugged mountains of Western Himalayas. The species was first described in 1928, by the famed British Naturalist Reginald Innes Pocock. In his first account of the langur published in the Journal of Bombay Natural History Society, he fondly describes as 'a handsome langur' with shaggy outer mane and stark dark forearms and a 'dusky brownish-grey upper side' (Pocock, 1928). Little was known of the species, its ecology and conservation status, warranting immediate research and conservation action (CAMP, 2003). The Himalayan Langur Project established conservation studies in Chamba in 2012, and has since been working to establish holistic conservation for The Chamba Sacred Langur through credible science and research. The project is now focused on working with communities in Chamba to device sustainable crop protection measures and in establishing a community conservation platform for future collaborations and conservation action.

Apart from field research Himalayan Langur Project is also involved in outreach and educational activities around Chamba. The project invites volunteers from across the country and the world to participate and train in primate conservation, conservation education and the various other aspects of conservation. One such Volunteer from Netherland visited Chamba and helped the project in developing educational magazine Achamba for school going kids. The Himalayan Langur Conservation Education Program ran outreach programs in schools in Chamba and seeks to involve more schools in near future.

Project Purpose:
Mitigate human-langur conflict due to crop raiding in Chamba by methodological study of conflict situation, implementation and evaluation of site-specific crop raid deterrents to control and/or reduce crop loss due to crop raiding—through concerted stakeholder run HWCx Programme.

Activities:
Questionnaire survey/Informal interviews in 12 villages in and around the Khaj-jiar-Kalatop Wildlife Sanctuary.
Identify potential stakeholders in the community such as immigrants or nomads.
Meet with the village heads and other village representatives at the Panchayat Sabha* gathering.
Collaboration with local community development NGO Arpana Research and Charities Trust - facilitate activities and help build partnership with communities.
Ensure participation of women in every phase of the project: through question-naire interviews, workshops and ensure accounting of their perceptions and knowledge.
Analyze gender difference in perceptions and inculcate in establishing the (HWCx) programme.
Questionnaire survey in villages in and around the Khajjiar-Kalatop Wildlife Sanctuary to understand raider behavior and quantify damage due to crop raid-ing langurs.
Field surveys for behavioral study of raider behavior during crop growth and harvest and post harvest-storage raiding.
Consultations with various experts in the field of human-wildlife interaction studies.
Output:
Conducted surveys in 12 villages around Khajjiar-Kalatop Wildlife Sanctuary (May through September 2014).
Potential stakeholders identified and were briefed about the project and their participation sought (May through September, 2014).
Hosted a 10-day Conservation Leadership Program Learning exchange exercise (September 2014).
Presented the Project at the Village Leader's Gathering (Panchayat Sabha) and interested villages were invited to participate in the project-the first step to-wards building the (HWCx) Programme (November 2014).
Requested village heads to nominate volunteers from their villages to participate in the project (November 2014).
Met with four volunteer participants from Jikli Dugi, Jhille Nali, Khajjiar and Myari Gala (January-February 2015).
Successfully identified potential female stakeholders in mid-wives through our local associate, Arpana Research & Charities Trust, an NGO dedicated to commu-nity welfare and development (January 2015-August 2015).
Secured cooperation from Arpana Hospitals, Chamba to work with the project involving new villages around Khajjiar-Kalatop Wildlife Sanctuary (August 2015).
Met with women holding positions in local Panchayats and briefed them about the project and its objectives.
Conducted surveys in 43 villages around Khajjiar-Kalatop Wildlife Sanctuary to understand raider behavior and quantify damage due to crop raiding langurs (between February and May 2016).
Initiated surveys to study the raider behaviors during crop growth (in April 2016 ongoing).
Forthcoming activities:
Field surveys for behavioral study of raider behavior during crop growth and harvest and post harvest-storage raiding.
Meeting with villagers to design raid deterrents, implement and evaluate.
Establish the HWCx Programme. Identify leaders from the community to carry the program through and engage in knowledge sharing with other affected communities.
For more details on the project please write to: wild@zooreach.org