ZOO/WILD's 2016 Activities . . .
Augmenting stakeholder awareness on Asian elephant conservation in Human Elephant Conflict areas of Tamil Nadu, India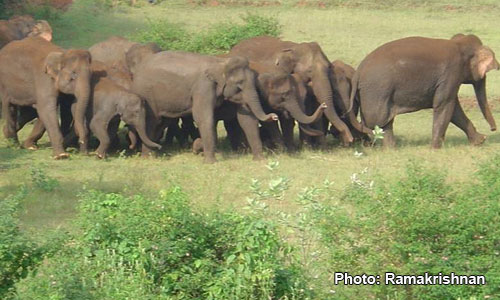 Project Manager: Rengasamy Marimuthu
Grantee: US Fish and Wildlife Service

Human Elephant Conflict HEC capacity building training and sensitisation programmes will be conducted in selected sensitive human elephant conflict areas of Coimbatore and Hosur Forest Divisions of Tamil Nadu, India in collaboration with the Tamil Nadu Forest Department and a consortium of institutions. The programme includes capacity building training for forest frontline staff such as Elephant anti-poaching watchers, anti-depredation squad, guards, foresters, forest rangers and Human Elephant Conflict sensitization programme for journalists and follow-up evaluation activities.