ZOO Networks
Engineering the "Three C's" of Conservation
(Communication, Cooperation, Collaboration)
and
Minimising the "Three E's of Extinction
(Ego, Envy, Elitism)
ZOO use information and exposure to encourage the 3 C's & obstruct the 3 E's
Dr. U. S. Seal, Chairman of the Conservation Breeding Specialist Group, SSC, IUCN, commented at the CBSG Annual meeting held in Singapore in 1991 that more regional activity was desirable due to the high cost of travel and the need to focus on species in their range countries. Later that year, ZOO formed its first network CBSG, India in 1991. Conservation linkage between zoos/zoo personnel and field agencies/field biologists for conservation workshops and training can be organized and carried out meaningfully using networks as the focus. ZOO/CBSG, India conducted more than 22 CAMP Workshops in India covering nearly 10,000 spcies and sub species. Ex situ conservation (to be conservation at all) depends on Linkage between captive & wild species and the people who work with them. Zoo Outreach Organisation associates intensively with the Conservation Breeding Specialist Group, SSC, IUCN to catalyze and some instances host national and regional networks. These networks link with zoo associations, government forest & wildlife agencies, universities, research institutes and other NGO's in South Asia. The objective of linking field biologists, academics, zoo personnel and other conservation actioners is to catalyze objective, scientific, participatory, practical conservation action.
The special focus of Zoo Outreach Organisation is primarily on animal groups that are often ignored in order to create awareness of their importance and to direct conservation attention to such taxon groups as invertebrates, amphibians, reptiles, bats, rodents, insectivores and other rodent like animals. We carry out this work with a combination of taxon networks, directories of taxon specialists, newsletters, workshops, training, education, etc.
Taxon Networks
These taxon networks were called "Special Interest Groups" (SIGs) and were first introduced in 1991 when CBSG, India was formed.   They are similar to SSC Specialist Groups but are national or regional and not exclusive.   Anyone with interest both in situ and ex situ can belong to the network in some capacity although care is taken to collect information about species only from working field biologists, zoo managers and others involved in active collection of data.
These networks provide SSC Specialist Group Chairs with a list of specialists and their specific area of work from the South Asian region. This is important because the number of Asian taxon and disciplinary specialists who are members of SSC Specialist Groups are very few. In every specialist group the membership is always skewed towards western countries.   In today's conservation scenario where the Convention on Biodiversity itself puts so much emphasis on programs initiating from and being under the control of member states, and with such a large percentage of the earth's biodiversity located in tropical countries, this inverse representation is not productive. So these networks are an attempt to correct the imbalance.
For South Asia we maintain the following taxon networks :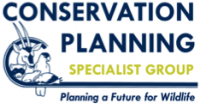 CPSG South Asia was formed in 1999. At that time CPSG, India, which was formed in 1991 which provided a model for all the CPSG networks the world over, had been in existence for 8 years.
Objectives of CPSG, South Asia
To expand the scope of the Mission of the Conservation Planning Specialist Group by promoting its policies, philosophy, processes and products in South Asia.
To highlight the link between zoo and field based activities in conservation, e.g. to promote the scientific methods of holistic, intensive, interactive conservation management in South Asia.
To generate interest in CAMP, PHVA, Conservation Planning, Zoo Futures, Zoo Master Planning and Facilitator workshops and where desirable and appropriate conduct them with the help of CPSG, SSC
To create a regional conservation identity by bringing together conservation specialists of the South Asian region.
To identify people and projects for information of the SSC taxon based specialist groups.
To "engineer" a Regional Zoo Directors Association for South Asia to represent the zoos of India, Pakistan, Bangladesh, Sri Lanka, Nepal and Afghanistan in CPSG and World Zoo Organisation.
To view some of the CPSG network activities click here.  Download → Membership Form  → Directory
IUCN SSC South Asian Invertebrate Specialist Group (SAsISG)
The South Asian Invertebrate Specialist Group SAsISG is hosted by Zoo Outreach Organization. Dr. B.A. Daniel, ZOO and Dr. Ather Md. Rafi, National Agricultural Research Center, Islamabad, Pakistan act as the co-chairs of the specialist group.
To solve taxonomic issues of invertebrate species
To improve the skills in taxonomy and species identification of priority taxa of conservation concern
To identify threatened taxa, endemic species at national and regional level through species assessments
To direct studies on surveys, monitoring, improve knowledge on life-cycles for better implementation of Action Plans
To identify important invertebrate sites and unique habitats in South Asia and to promote species conservation
To identify actual and potential threats for invertebrates changes of attitudes, government policies, or support
To announce and intervene on acute symptoms of invertebrate loss and to promote remedies
To prepare information and Action Plans for land and freshwater invertebrates on priority basis; publish and deliver to relevant target audiences
To prepare taxon-based action plans on selected high priority species groups; publish and deliver to relevant target audiences
Sub-networks of IUCN SSC South Asian Invertebrate Specialist Group
Invertebrate Pollinator Network of South Asia (IPNSA)
Pollinating invertebrates is one of the most significant of the functional groups since 1) the survival of a multitude of other organisms depends on a working food chain which a decline in pollinating invertebrates surely will affect and 2) reports from many countries in the world indicate that pollinating invertebrates are in serious decline. In South Asia, there are limited studies; therefore little information has been forthcoming. Download → Membership Form  → Directory
Aquatic (Freshwater) Invertebrate Conservation Network of South Asia
Freshwater and freshwater biodiversity constitute a valuable natural resource. Conservation and management of freshwater biodiversity and freshwater ecosystems are critical to the interest of all humans. Freshwater biodiversity is declining far greater than those in the most affected terrestrial ecosystems. Two hotspots in South Asia are the focus of attention towards conservation of freshwater biodiversity.  Download → Membership Form
Aquatic (Marine) Invertebrate Conservation Network of South Asia
Five South Asian countries namely Bangladesh, India, Maldives, Pakistan and Sri Lanka have 160,000 km2 coastal zone with 135 million people living with in it. As evidenced in literature, this region is rich in ecological diversity and mangrove ecosystem in this region is unique that make up 8% of the world's mangrove areas. The coral reef support a diverse variety of fauna and flora. Large scale exploitation of natural resources has become a concern as many marine species population are declining due to various anthropogenic threats affecting its population.  Download → Membership Form
Some of the broad line objectives of these network are to identify and network researchers and field biologists of South Asia, develop database and checklist of selected marine invertebrates of South Asia, training on species taxonomy, encourage members to take up field research, rapid species assessments, develop an action plan for conservation for South Asia, education and web publication, collating information and lobbying for species conservation and identifying species habitats and status understanding.
To view some of the Invertebrate network activities click here.
IUCN Freshwater Fish Specialist Group (IUCN-FFSG)
South Asia & Freshwater Fish Conservation Network of South Asia (FFCNSA)

The IUCN Species Survival Commission (SSC)/Wetland International (WI) Freshwater Fish Specialist Group (FFSG) was initiated in 2004 and managed jointly by the IUCN SSC and WI. The IUCN-FFSG has a mission of achieving conservation and sustainable use of freshwater fishes and their habitats through generating and disseminating sound scientific knowledge, creating widespread awareness of their values and influencing decision making process at all levels. The IUCN-FFSG is based at Chester Zoo, North of England Zoological Society in Chester, United Kingdom, with Prof. Gordon McGregor Reid as the Chair and Dr. Katalin Csatadi as the Program Officer. 
FFSG has 19 regions word-wide, with the activities of each region being coordinated by a Chair or Co-Chairs. K. Remadevi, Retired Scientist of the Zoological Survey of India (ZSI) served as the First Chair of the South Asia region from 2004 to 2012.
As a result of the growing interest and increased need for awareness, capacity building and research concerning freshwater biodiversity in the South Asia region, a regional office of the IUCN-FFSG was set up at the Zoo Outreach Organization (ZOO) in Coimbatore in October 2012. The South Asia Office has also initiated the Freshwater Fish Conservation Network of South Asia (FFCNSA). Apart from identifying and coordinating a network of ichthyologists who will work together to raise the profile for freshwater fish conservation in this region, some of the proposed activities of the FFSG South Asia and FFCNSA include: i) updating species pages and assessments of the conservation status of newly described species in the IUCN Red List of Threatened Species (in collaboration with the IUCN FBU, Cambridge); ii) organizing training programs and workshops in fish taxonomy and systematics as well as other topics relevant to the objectives of the IUCN-FFSG; iii) publishing a half yearly newsletter and iv) developing education and outreach materials relevant to freshwater biodiversity conservation. 
Waikhom Viswanath, Professor of Life Sciences at the University of Manipur, Imphal, Manipur, India and Rajeev Raghavan, Researcher at the Conservation Research Group, St. Albert's College, Kochi, Kerala, India have been appointed the Co-Chairs to the South Asia Region for the Quadrennium 2013-2016. 
To view some of the FFSG network activities click here.  Download → Membership Form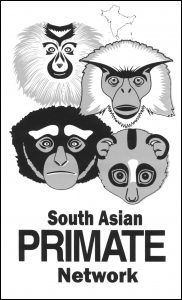 South Asian Primate Network
IUCN SSC Primate Specialist Group
SAPN is the South Asian Network of the IUCN SSC Primate Specialist Group. This network had its genesis in the 2002 South Asian Primate CAMP, where it was suggested by participants that Zoo Outreach Organization take this on in the same manner of its other taxon networks in South Asia (invertebrate, amphibian, reptile, bat, rodent, education, etc.). South Asia is the region of Asia consisting of Afghanistan, Bhutan, Bangladesh, India, Maldives, Nepal, Pakistan and Sri Lanka. To view some of the primate network activities click here.  Download → Membership Form  → Directory
Rodentia, Insectivora & Scandentia Conservation and Information Network of South Asia (RISCINSA)
RISCINSA represents the relevant specialist groups of IUCN SSC by forwarding the names of specialists, information which may be of interest to IUCN, organizing workshops with SG Chairs as participants and resource persons, etc. The purpose of this network, then is to link together rodent field researchers and their field knowledge throughout South Asia (Bangladesh, Bhutan, India, Nepal, Maldives, Pakistan, Sri Lanka and Afghanistan) so the pooling of information can lead to conservation action.
To view some of the RISCINSA network activities click here.  Download → Membership Form  → Directory

Chiroptera Conservation and Information Network of South Asia (CCINSA) (RISCINSA)
The inspiration for CCINSA had its roots in the Conservation Assessment and Management Plan (C.A.M.P.) Workshop for Indian Mammals which was conducted in 1997, organized and facilitated by Zoo Outreach Organization/CPSG India. We could find at that time only 6 people studying bats in India!
To view some of the CCINSA network activities click here.  Download → Membership Form  → Directory
Amphibian Special Interest Group (ASIG)
Declining Amphibian Populations Task Force-South Asia (DAPTF-SA)

Amphibian network was initiated by the Conservation Planning Specialist Group India CPSG India in 1995 and later it has evolved into a group, which covers much of South Asia. Since the initial activity of the Amphibian Network was successful, John Baker, then International Coordinator of the Declining Amphibian Populations Task Force (DAPTF) requested Sanjay Molur and CPSG ASIG to affiliate with DAPTF in South Asia and he requested Sanjay to join with Dr. Sushil Dutta of Utkal University as the Co-chair of DAPTF-SA. DAPTF-SA is one of the active regional groups of DAPTF. The group was established in 1993. The group has assumed much responsibility and has spearheaded various activities in the region.
To view some of the ANSA network activities click here.  Download → Membership Form →Directory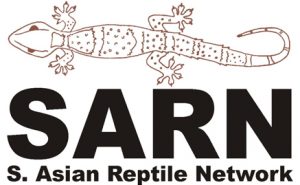 South Asian Reptile Network (SARN)

In 1997 and 1998 Conservation Assessment and Management Plan (CAMP) workshops were conducted for reptiles in India and Sri Lanka.  Out of 450 species for India 100 were Data Deficient and of 175 for Sri Lanka 23 were Data Deficient. At the workshop however it was apparent that the people involved in reptile studies in India, apart from a few prominent ones, were more scattered than the amphibian researchers.  Generally people did not know what studies were going on among the reptile researchers and institutes specializing in reptiles.  There was not even a complete checklist.  There was a gross difference between the number of species of reptiles, the amount of knowledge available and the number of people working on them. It seemed timely to initiate a Network with the objectives of networking of Reptile field researchers in South Asia and compiling a directory of Reptile Researchers and publishing biannual newsletter so that the reptile researchers of the whole of South Asian can become more of a community.
To view some of the reptile network activities click here.  Download → Membership Form  → Directory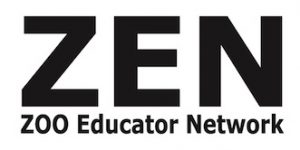 ZOO Educator Network (ZEN)

Zoo Outreach Organization is running its own educator's network named ZOO's Educator Network ZEN and the member represents from all South Asian countries. ZEN develops much educational material for all target groups; making use of scientific facts about species and their habitats from workshops we conduct involving indigenous scientists. 
To view some of the ZOO's education activities click here.  Download → Membership Form  → Directory
Common objectives of ZOO Networks

To encourage and promote the species studies, by organizing and running a network of species specialists, and to provide them useful services.
To maintain a check list and data base -- as complete and correct as possible -- of bats of South Asia providing local, national and regional information to be shared with important national and international agencies and organisations;
To catalyse, organize, conduct and follow-up conservation assessment and other workshops and training exercises for species specialists of South Asia and public education projects as appropriate, nationally or regionally.
To follow up such workshops with recommendations to local, state, national and regional wildlife authorities for protection for threatened species and promotion of further studies of Data Deficient species (ongoing but much needs to be done).
To research and disseminate information about funding sources for field surveys
To prepare a Directory of specialists of South Asia for distribution to all network members.\
To prepare educational materials at different levels on for conveying to policy makers, politicians, and the public - all ages and languages.
To involve researchers in public education by providing printed material and guidelines.
Zoo Outreach Organization Climate Change Activities : Education, Training, Network
Climate Change Education : ZOO educators created material linking Biodiversity and Climate change for youngsters proved a effective means of spreading knowledge about both.
Climate Change Training:  The South Asian Zoo Association held their 10th Annual Conference on the theme of Climate Change. Participants formed country-based climate change working groups for Bangladesh, Sri Lanka, and Nepal with Afghanistan, Pakistan, Bhutan and India, working together.  The groups assessed animals in their own zoo collections to ascertain which species were more vulnerable to climate change with a focus on education and conservation
Climate Change Network: Zoo Outreach Organization (ZOO) representing the CPSG/WAZA Climate Change Task Force started a Climate Change Network (CCN) for South Asia, inviting members of our taxon and thematic networks to participate.  ZOO and network members have been contributing, commenting upon and exchanging articles, announcements, correspondence, comments, educational tools etc., on a regular basis since 2009.